AUTISM & BEHAVIORAL SPECTRUM
ABA THERAPY
&
AUTISM DIAGNOSTIC CLINIC
 Get Your Child Tested for Autism Today!
Now Available in Missouri!
TO START THE PROCESS, JUST CLICK YOUR PREFERRED LOCATION BELOW.
Our ABA therapy is designed to provide personalized care for your child. Therapist-to-child ratios are 1:1 which is provided by a Registered Behavior Technician (RBT)
Exceptional ABA therapy at AB Spectrum includes:
Complete PEAK testing Assessment and a Functional Behavior Assessment
Comprehensive Behavior, communication and skill acquisition programs that are individual to each child.
Individualized Behavior Intervention Plans
Verbal Behavior / Communication training
Play & Social Skills training
Your Child will see a BCBA everyday unlike at SSD or In-Home ABA Therapy. 
Your child is at the center of our care and so are you. That's why we make you and your family an important part of the treatment process.
Our ReggioABA Curriculum is designed based on your child's interest. Each child will have their own Behavior Technician assigned to them the entire time they are receiving ABA and Speech Therapy at our Early Intervention clinics.
Research has shown that children manifest their behaviors at the highest amounts in a natural environment. Autism and Behavioral Spectrum under the ReggioABA curriculum believe children diagnosed with Autism excel under a Natural Environment Teaching (NET) which is why our facilities replicate a Natural Preschool environment.
Our team of professionals keep you informed on your child's success.
We offer the highest quality of care through our program by having a dedicated behavioral technician associated with your child and to ensure the following training goals are met:
Program development based on the individual needs of the child and family
Planned training for parents, caregivers, and therapists
Self-care and daily living skill acquisition
Toilet training
Feeding therapy
Behavior Intervention Plan
Transformational Outcomes
We collaborate with your family to set actionable, attainable goals.
Our data-driven therapists log and track daily behaviors to keep you updated
on progress over time.
On average, our families see a rapid reduction in problem behaviors and
a increase in communication skills within the first 6 months of care.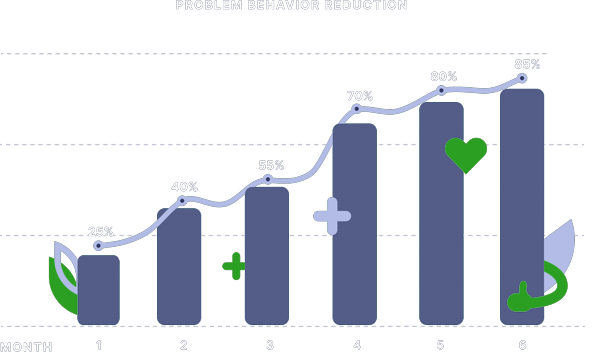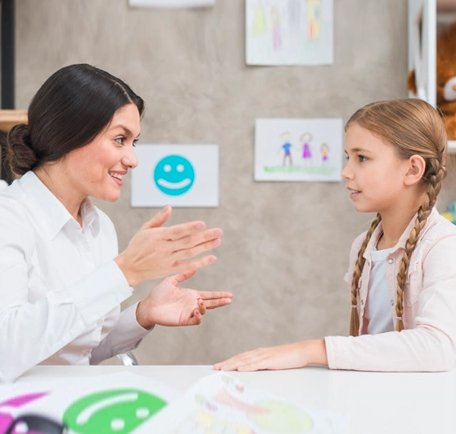 Early Intervention & Diagnostic Clinic
AB Spectrum provides a one of a kind Reggio Emilia based Applied Behavior Analysis (ABA) Therapy clinic to individuals with Autism Spectrum Disorder (ASD) or intellectual disabilities who display severe behavior (e.g., aggression, self-injury, pica, property destruction, elopement) that poses a risk of harm to self, others, or the environment.


Free Consultation
Schedule a time to chat with our Initial Consultation team to see how we can help your child thrive.

Child Assessment
Once we confirm insurance, we'll get to know your family to develop a personalized treatment plan.

Start the Journey
We'll match your child with a trained behavioral therapist who will start ABA Therapy with your child.
The Type of Care your Family Deserves
Autism care that meets your needs, designed by BCBA's who specialize in ABA Therapy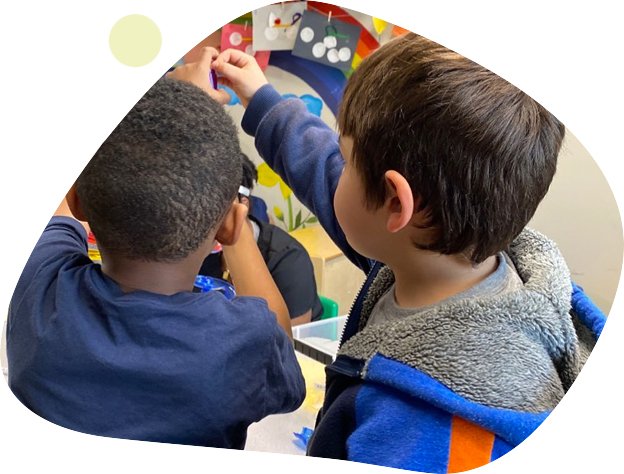 Quality Service Delivered
through Reggio ABA Therapy
Your care team includes a Board-Certified Behavior Analyst (BCBA),
an experienced Registered Behavior Technician (RBT)
and a Care Manager who all work together with
you and your family to provide quality service.

Florissant Autism Clinic
11905 W Florissant Ave. Florissant, Missouri 63033
St. Peters Autism Clinic
1421 Triad Center Dr. Saint Peters, MO 63376
Chesterfield Autism Clinic
14733 Clayton Rd. Chesterfield, Missouri 63011
Mehlville Autism Clinic
2338 Lemay Ferry Rd, Mehlville, MO 63125
Autism Therapy Personalized
- Reggio ABA Therapy